Our cooking is elaborated with fresh and seasonal products, with a speciality of fire-cooked meats in the immense fireplace.
During the summer season, our restaurant moves on our terrace, Place du Frêne, providing an unimpeded outlook over the Baous surrounding the city.
We respect food intolerance and can inform you about the making of our dishes.
We can also, on request, adapt our menu for vegetarian and vegan people.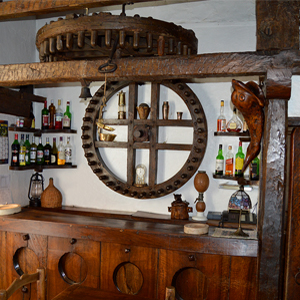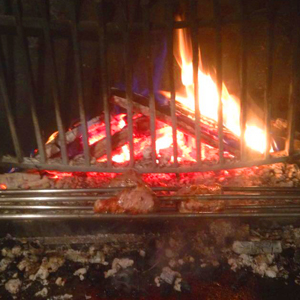 "Allègre Allègre
Qué Diou t'allègre
Ti fagué la graci
Dé veire l'an qué vén
Et qué si sian pas maï
qué séguien pas men."
– Lou Seignour
"… e si n'on manco un qué siegué pas ieu."
Private parties
Bring your family or friends together for an intimate dinner!
Group meals
Our spacious rooms welcome you in a personal or professional setting!